April is the worst month
crown-of-weeds: Hey, so, if you follow me, I have three really simple requests for you this month. Please, please, please: -DON'T "light it up blue" -DON'T buy anything with a fucking puzzle piece on it -DON'T donate to Autism Speaks. April, as you might know, is Autism Awareness month. If you want to help, I'd urge you to follow Autism Acceptance Day, check out & donate to ASAN, and...
bluehairedstevo: so, guys…  i think i might be… straight? o.O not bi idk men don't rev my engine as much as women do Say it ain't so!
YOU PUT SOME SUNGLASSES ON: zoeenuage: Something... →
zoeenuage: Something that bugs me about people who say they want to learn sign language. Awesome, but WHAT KIND? There are so many sign languages out there. It's a statement that really needs much more information and is just an ignorant statement to make. In Canada alone (where I live),… Only vaguely related: I remember being most impressed when I briefly met a deaf college or graduate...
LGBT Laughs: Charities that will do far more with... →
aimsme: Because I am really fucking sick of people getting all thrilled about how they're such awesome allies for giving money to a group that doesn't help us at all. Feel free to add to the list- because I've barely scratched the surface here- or let me know if there are any on here that…
A Deaf Audiophile: Favorite genre(s) →
deafaudiophile:Out of those eight artists, the top six are a form of electronica. Why is this so? I think that one reason that I gravitate towards electronica is because it's how I hear the world in my… I generally prefer the sounds of "real" instruments, and particularly acoustic instruments—ones whose sounds aren't amplified or distorted electronically. I would...
How well do you see color? →
littleelk: hareteeth: hypochondriacdreaming: acnebomb: prince-vageata: dumpweedle: dumpweedle: samgideon: truncatedlegs: mirandooooo: lokidinthetardis: Got an 8 woo my eyes hurt and I got 23 I got a 15, and my right eye needs a massage now. 30 aw shit I thought I was better at colours ;_; I got 999 but I'm a dog ahahahaha smoooooke weeeeeeeed. ...
bluehairedstevo: i just got home from driving through a snowstorm… it took me 1 hour and 45 minutes to make a trip that usually takes 30 minutes, i was driving 35 mph on the freeway That's pretty fast for a snowstorm.
bluehairedstevo: how do you meet people? I mostly don't.
jjfanshawe: thoughtslikeskyscrapers: iknowitsmad: i'm not even kidding when i say there is this statue on a square here that's supposed to be santa claus with a christmas tree but everyone calls it the buttplug gnome Welcome to the Netherlands :) Yay! Kabouter buttplug!
Person: You're bisexual? Aren't you just experimenting?
Me: I did experiment. My research yielded a positive result with a five-sigma significance, in accordance with theoretical predictions, and I am currently pursuing some promising practical applications. If you're interested in further reading, I have recently published an article on the subject in J. Fuck Off. Thanks for asking.
https://exhaleprovoice.org/ →
True or False? Anon or not. come at me bro
1. had sex?
No.
2. bought condoms?
Yes.
3. gotten pregnant?
No.
4. failed a class?
Yes.
5. kissed a boy?
No.
6. kissed a girl?
No.
7. used a little paper bag for lunch?
Yes.
8. had a job?
Yes.
9. slipped on ice?
Yes.
10. missed the school bus?
Yes.
11. left the house without my wallet?
Yes.
12. bullied someone on the internet?
No.
13. sexted?
No.
14. had sex in public?
No.
15. played on a sports team?
Yes.
16. smoked weed?
No.
17. smoked cigarettes?
No.
18. smoked a cigar?
No.
19. drank alcohol? .
Yes.
20. watched "The Breakfast Club"?
Yes.
21. been overweight?
Yes.
22. been underweight?
Yes.
23. had an eating disorder?
No.
24. been to a wedding?
Yes.
25. made fun of someone for being fat?
Probably.
26. been on the computer for 5 hours straight?
Yes.
27. watched tv for 5 hours straight?
Yes.
28. been late for work?
Yes.
29. been late for school?
Yes.
30. kissed in the rain?
No.
31. showered with someone else?
As a kid...
32. failed my drivers test?
Yes.
33. ran a mile in less than 10 minutes?
No.
34. been outside my home country?
Yes.
35. been on a road trip longer than 5 hours?
Yes.
36. had lice?
Yes.
37. gotten my heart broken?
Yes.
38. had a credit card?
Yes.
39. been to a professional sports game?
Yes.
40. broken a bone?
Yes.
41. been unhappy about my weight?
Yes.
42. won a trophy?
Yes.
43. cut myself?
Not intentionally.
44. had an STD?
No.
45. got engaged?
No.
46. been on a diet?
No.
47. tried out to be on a tv show?
No.
48. rode in a taxi?
Yes.
49. been to prom?
Yes.
50. played a drinking game?
No.
51. stayed up for 24 hours or more?
Unsure.
52. been to a concert?
Yes.
53. had a three-some?
No.
54. had a crush on someone of the same sex?
Yes.
55. been in a car accident?
Yes.
56. had braces?
Yes.
57. learned another language?
Yes.
58. killed an animal?
Yes (insects and other small arthropods).
59. been at a yard sale?
Not sure.
60. been to a japanese steakhouse?
No.
61. wore make up?
Yes.
62. talked to someone via webcam?
Yes.
63. lost my virginity before I was 16?
No.
64. had my wisdom teeth taken out?
Yes.
65. kissed someone a different race than myself?
No.
66. snuck out of the house?
Yes.
67. bought porn?
Yes.
68. had a virus on my computer?
Yes.
69. had oral sex?
No.
70. dyed my hair?
No.
71. gone skinny dipping?
Yes.
72. graduated from college?
No.
73. wore someone else's clothes?
Yes.
74. voted in a presidential election?
Yes.
75. rode in an ambulance?
Yes.
76. rode in a helicopter?
No.
77. caught the stove on fire?
No.
78. got in a verbal fight?
Yes.
79. met someone famous?
Yes (but it depends somewhat on what one considers "famous")
80. been on vacation?
Yes.
82. been on a boat?
Yes.
81. been on an airplane?
Yes.
83. broken something expensive?
Yes.
84. had surgery?
Yes.
85. kissed someone before I was 14?
No.
86. beat a video game?
Yes.
87. found something valuable on the ground?
How valuable?
88. made a survey?
Maybe.
89. stalked someone on a social network?
No.
90. prank called someone?
No.
92. spent over $100 shopping in one day?
Yes.
91. been to a library outside of school?
Yes.
93. cut my hair and hated it?
Yes.
94. peed outside?
Yes.
95. went fishing?
Yes.
96. helped with charity?
Yes.
97. taken a pregnancy test?
No.
98. been rejected by a crush?
Yes.
99. been suspended from school?
Yes.
100.broken a mirror?
Don't think so.
I need to get rid of some craft stuff & some trans...
bluehairedstevo: COME ON GUYS THIS STUFF CAN BE YOURS FOR FREE I CHANGED MY MIND ABOUT THE SHIPPING I JUST WANT TO GET RID OF IT bluehairedstevo: You only have to pay shipping. All of this stuff should fit in a usps priority mail envelope, which costs about $5.30 flat rate but this price can be haggled over and lowered Who wants?: 550 paracord in a variety of colors, from kelly green to...
Dirty songs
I just found out that "I Bet You They Won't Play This Song on the Radio" was by Monty Python. Wow. Also, Eric Idle's "Fuck You Very Much" has an unfortunate sexist slur, but a WONDERFUL bit at the end putting down white males.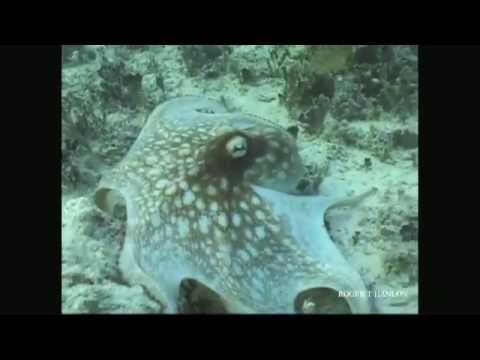 feminishblog: lets-go-lesbos: Pubes aren't gross. Armpit hair isn't gross. Leg hair isn't gross. Fat isn't gross. Bones that stick out aren't gross. Body policing is gross. I heard that! Bones that stick out through the skin are pretty gross.
Watch
acupofteawithmy: My sister sent this to me forever ago….never get tired of it.
Alcohol
These facts are all fucking obvious, but if you don't drill them into your fucking brain, you will ignore them when you fucking need them most: Alcohol and depression do not mix. Why? Because alcohol is a depressant. It makes the depression worse, and may lead to suicidal or self-harming behaviors. Alcohol and grief do not mix. Why? See above. Alcohol and recovery from addiction do not...